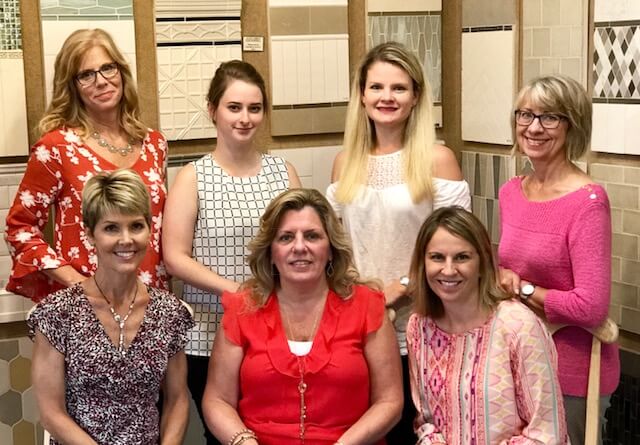 Before making any financial commitment to a home improvement project, it's normal to feel hesitant. You want to make sure you fully understand the scope of the project. You want to do it "right" the first time. You don't want to under- or overestimate required materials.  You want to minimize buyer's remorse on style, pattern, layout, etc. by choosing timeless designs.
Of all the things to check off your list before getting started on a tile or flooring project, trusting the competent Byrd Tile design team to navigate the process for you, fortunately, is not one of them. The planning experts at Byrd Tile can help you feel confident as you move through each step of the process and make informed, competent decisions.
Design Appointment
At Byrd Tile, this confidence starts at the initial tile design appointment. You are always welcome to come in and browse without an appointment (in fact, because of the huge selection of tiles available in our showroom, it's recommended that your first visit be a self-paced "window shopping" trip).  After you've narrowed down some ideas and are ready to make your tile selections, call us to schedule a dedicated appointment with one of our design consultants. This set appointment blocks off your designer's calendar to give you the undivided attention you deserve.
Be sure to bring samples of any other design selections that you have made up to this point (such as countertops, cabinets, flooring (other than tile), paint colors or wallpaper) to this design appointment, as well as any inspirational pieces or pictures, since tile color will be coordinated with the overall aesthetic of your space. Drawings with basic measurements, blueprints, and/or photographs of the space will be helpful, too. And finally, usage durability for anticipated wear & tear of potential tiles, as well as versatile trim and shapes, will be considered to give your project the most custom finished look.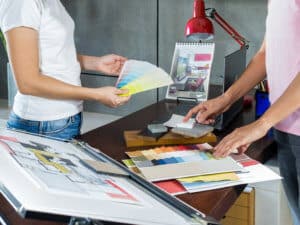 At your design appointment, we'll fill out a Tile Selection Sheet together. For new construction and renovation, it is necessary to know the 'per square foot' tile budget, as well as allowances that have been made for decorative tile and trim pieces, including drawings of design ideas. Based on budget and final measurements of your project, your builder and/or tile installer will determine product quantity based off of the Tile Selection Sheet, and they will contact the Byrd Tile design consultant for ordering.
Special Orders
It's hard to believe that the vast selection of products available at our Raleigh and Greenville tile warehouses is only a fraction of what is available to you, but sometimes, you have an idea of something so unique in your mind that you want to keep looking.  We get it. We'll be happy to work with you on many special order products available.
So take that leap.  Move forward with your dream project.  We're here to steer you down the right path towards a beautiful, durable, affordable tile or flooring home improvement design. Contact our Byrd Tile team today to get started.