How to Select, Install and Care for Crackle Tile
Have you ever wondered just what a crackle finish tile is and how to care for it?
I love the rustic antique look of crackle finish tile.  It reminds me of my grandmothers' farm house kitchen with the farm sink.  After looking into it more, I see that there are many other designs that can support this beauty!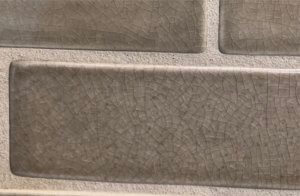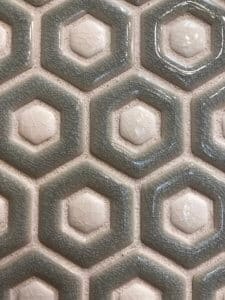 A crackle finish is simply a ceramic tile that is glass glazed and fired at a specific temperature to create an antiqued look
on the surface.  In the photos used in my blog, you will see different types of crackle design. Each crackle pattern is achieved by using varying heats and heating speeds to cause the clay body to expand and thus creating hairline fractures on the finish.
Selecting your Tile and Grout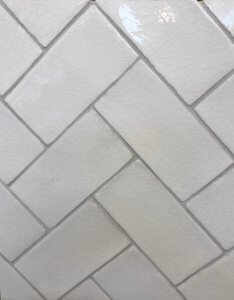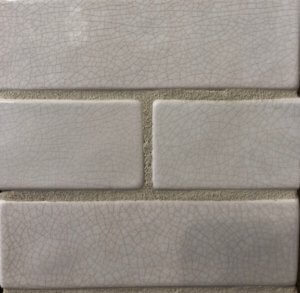 When selecting your tile you will have quite a few color options as well as crackle "looks". Crackle Tile comes in high end and low end price ranges.  Two of our exclusive lines can be found HERE and HERE.   Make your tile choice and then forget about color. Pigmented grouts can bleed into a crackle finish if not sealed properly and even if sealed well, some pigments are prone to bleeding.  The best choices for your grout is either a close match white or ivory, or a non-pigmented un-sanded grout.  To learn more about grout check out our Grout Blog HERE.

Sealing, Installation and Maintenance
Sealing is mandatory for crackle glazes.  It is recommended that you seal your tile with a penetrating sealer before and after grouting.  In addition, it is recommended that you reseal every twelve months or so.
The sealer is used to penetrate the fine, hairline fissures in the glaze, preventing dirt and dust from darkening the crackle over time.  The sealant makes cleaning and maintenance over time much easier.
For regular cleaning we recommend a non-abrasive/ non-acidic, mild and PH neutral cleaner. You can ask at our sales counter what we have in stock or check with your preferred supplier.