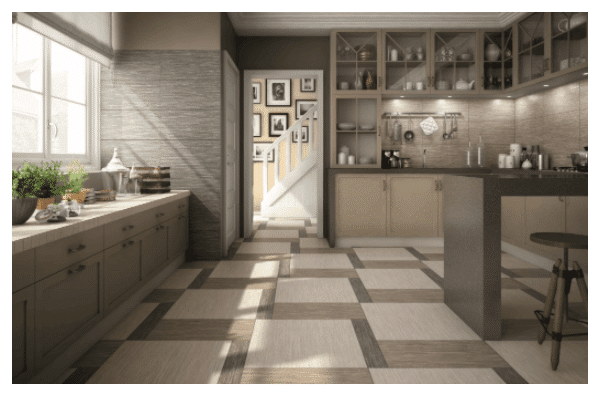 Furniture, art displays, light fixtures, and wall paint are just a few of the automatic associations people initially have when someone mentions a trendy home atmosphere. However, most people overlook the idea of incorporating a stunning or uniquely styled floor, in addition to these typical decor components. Whether it's the entire house or a different tasteful floor display within each room, there are a multitude of options to chose from that will give each room the added flair it needs to really "wow".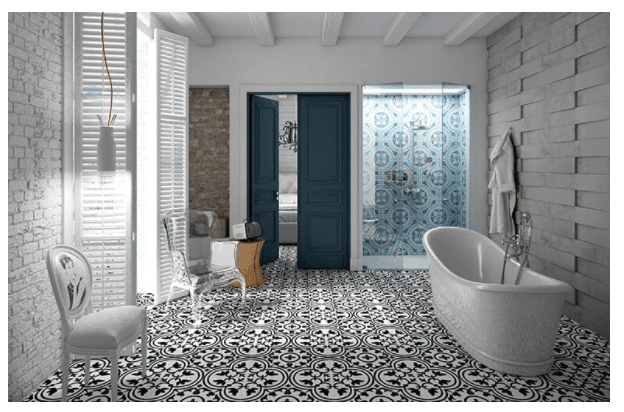 Develop a Mood Board
The first step in selecting new floors for your home is to determine what "vibe" you want each room to portray. Do you have a specific theme you want to stick with throughout the house? Or, would you prefer something different in each room? Once you determine the macro- or micro-theme, you can then move onto the next step: picking out colors, patterns, and designs.
If you want something upbeat and vibrant, consider a bright, bold color to make the room really "pop". If you want something more relaxing and subtle, try a stylish, neutral colored hue. For more of a modern, unique flair, pick a memorable design or style that you wouldn't normally see at the average home.
Determine The Criteria Checklist
Depending on your vision, you may need to put together a list of features that will make up your overall design. For instance, if it involves shapes and needs custom trimming, you may have to verify that the tile or wood you select allows for that. Durability may be another consideration to add to your list. For example, woodgrain-look tile floors are certainly a more suitable option for your bathroom than actual wood floors. Regardless of your list of criteria, we can help you find the best product that fits your project's utilitarian needs, style personality, and budget.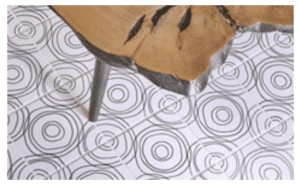 Take a stroll through your Pinterest feed or check out ours, find a few pins to show us your dream floor inspirations, then contact us to make your vision come to life.