Designing a beautiful, stylish kitchen or bath is a huge undertaking.  Designing one that is also easy to clean and maintain can seem like an almost-impossible task, given the high-traffic nature of these two rooms.
Trust the Experts at Byrd Tile
There are many factors to consider when making your choices for kitchen and bath materials — style preference and design functionality, to be sure, but don't forget a third component: ease of upkeep. Let the design experts at Byrd Tile assist you with material and layout suggestions that make the most sense — and cents — for a smart, overall project plan.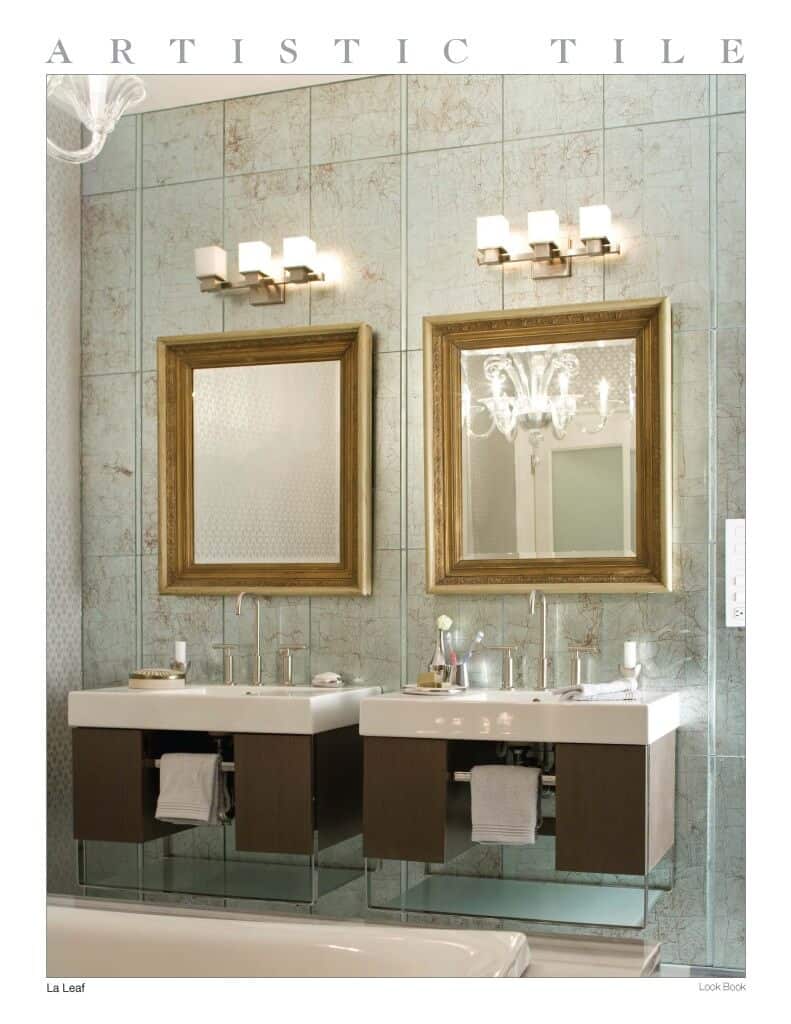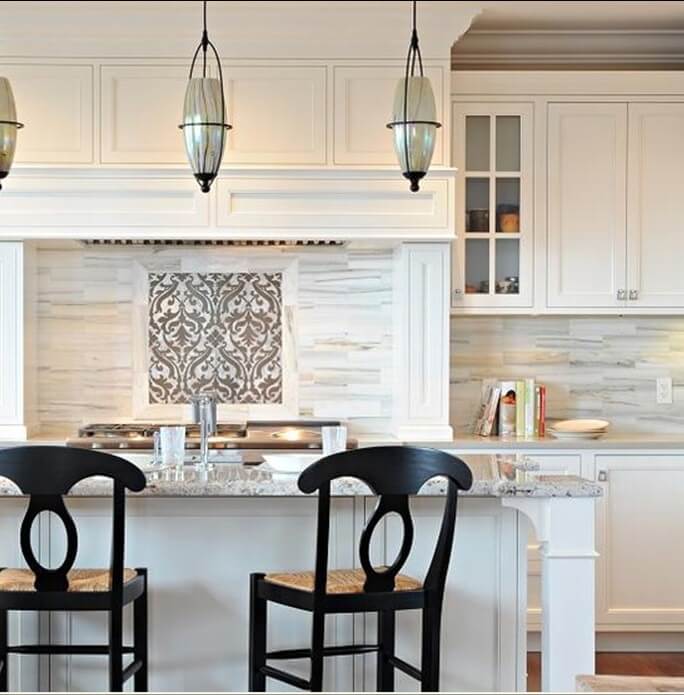 Backsplash
What does "low-maintenance" and "easy-to-clean" translate to in backsplash materials?
We like full-sheet products like back-painted glass, quartz or any stone slab to minimize (or eliminate) grout lines. Compared to mosaics, the ease-factor of cleaning these materials is a big plus. Solid-surface wall products spare you elbow grease — and that's one type of kitchen grease we don't mind saving.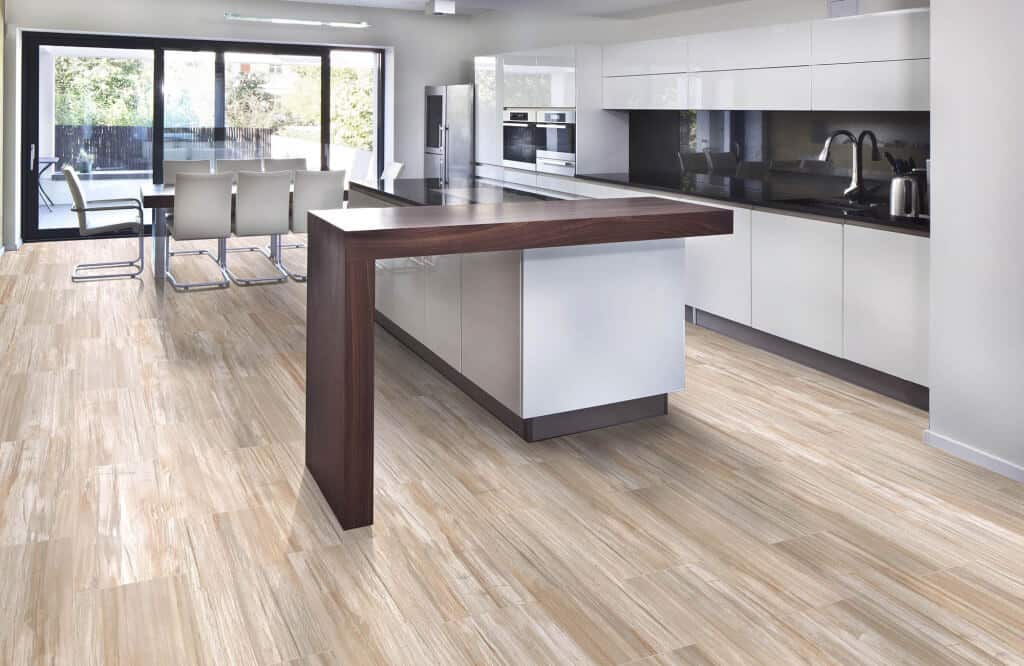 Of course, if you still covet the texture and interest of tile backsplashes in your bath or kitchen, you can't go wrong with any large format tiles — or even mosaics, as long as you avoid styles with sharp edges. We've seen some unique, 3-D or slightly-raised tile patterns trending lately, so be sure to ask us about other tile options that fall into this maintenance-friendly category.  If beautiful mosaic is your final choice, choose tile placement carefully by installing it where it will need the least amount of cleaning, out of the splash zone of sinks and/or cooking surfaces.
Flooring
With a focus on ease-of-cleaning, we recommend flooring that requires just damp mopping and has minimal grout lines. Large-format tiles are an attractive flooring option that falls neatly into that easy-maintenance category. Some of these tiles are as large as 24" x 48" inches, which minimizes the overall amount of grout lines in the room. Similarly, glazed tiles are sealed against kitchen spills, and less grout lines equal less scrubbing here, as well.
One of our most popular options for maintenance-friendly hardwood floors are durable porcelain tile planks that look like wood.  This unique option is water-resistant and requires nothing but damp mopping.  Bathrooms, exterior areas, high traffic areas – your wood flooring dreams don't have to be limited anymore! Customers who love the look of real wood are sold — could you be our next convert?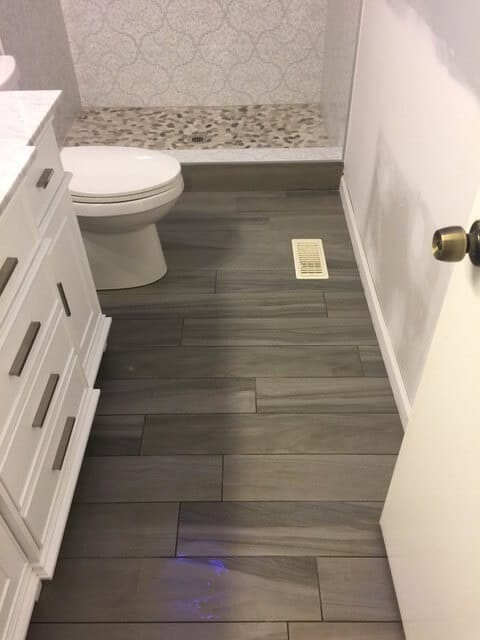 Countertops
Once again, and possibly most importantly, ease of cleaning is a key factor when choosing countertop material.  We recommend quartz or any stone slab to eliminate grout lines.  Or if tile products are on your wish list, epoxy grout is a better choice than traditional grout.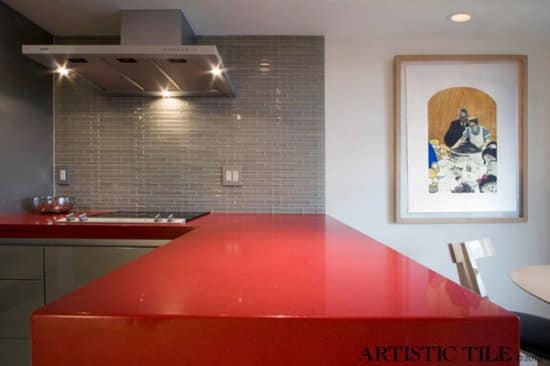 Easy Maintenance: We Have the Perfect Product for You
By selecting no-fuss, easy-maintenance materials, you're ensuring more convenient cleaning (which, let's face it, usually means more regular cleaning) and lasting durability. Aside from style + functionality decisions, cleaning and maintenance factors should come into backsplash, flooring, and countertop choices, because that is where the wear + tear — and magic — happens in kitchens and bathrooms.  Trust the design team and nearly limitless options of Byrd Tile to find the perfect product for your next high-traffic project.
"Byrd Tile (has) anything you can think of … from natural stone, glass tile, mosaics to custom hand glazed tiles … they have it." — Essence Design Studio