Let's Talk Luxury Engineered Planks (LVT)
One of the things that we loved about our new home were the beautiful hardwood floors.  They looked… spectacular!  But that lasted for about 2 months.  Our 3 small dogs really put some wear on them.  Keeping them clean and scratch free is tough enough, but when a little dog has an accident on hardwood they start to discolor and over time, warp. What will we do about this?  The plan is to replace them.  The area we need to replace is about 1000 sqft and hardwood is cost prohibitive and doesn't solve the problem.  We will be replacing with LEP (aka LVT).  Read on to find out why we are making this choice.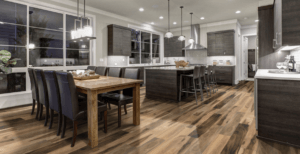 Each of these products have some specific differences that you will want to consider when selecting your floor.  We will want the Luxwood because of the 4-sided bevel that looks more natural and the sound absorbing underlayment because we are installing over such a large area.  Which one would work best for you?  The install is much easier than a hardwood or tile.  Watch THIS video to see just HOW easy it is!
CHATEAU
Installs over 6,400 sf Without Transitions
Lifetime Limited Residential and 10 Year Light Commercial Warranty​
8 color choices
LUXWOOD
4-sided bevel (for more realistic wood look)
Lifetime Limited Residential and 15 Year Light Commercial Warranty
26 color choices
With more than 25 color choice there is bound to be something to suit your style!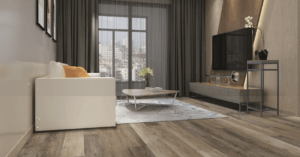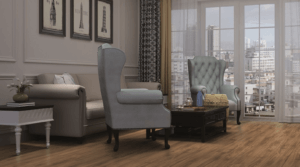 Visit us at www.Byrdtile.com  or call 919-876-5997 to schedule an appointment!