Natural Stone: From Quarry to Finished Product
Natural stone encompasses most of the solid materials found on earth, and the variety of stone is so vast it will never be fully catalogued. Stone exists in an enormous sphere, changing inch by inch and mile by mile as it courses underground and across our Earth's surface.
​
From quarry to installed product, these cross sections of our planet are geological snapshots frozen in time.  Each cut is unique in color and patterning.
What happens at the quarry?
At the quarry, blocks of stone are cut using diamond studded high speed equipment.  They are then moved to a processing plant where they are cut into slabs using a large 12-15 foot saw called a "gang saw". What happens next?  From here each slab is polished and finished.  Converting stone blocks to tile and flooring is much the same. From block form the stone is cut into the desired shapes and sizes, polished and finished.
Are you in awe of the tremendous amount of labor, love, and time it takes to go from the quarry to the finished stone product?  If so, please enjoy these pictures from our vendor ARTISTIC TILE.  
Artistic Tile's artisans craft hundreds of designs, from a simple subway tile to waterjet mosaics.  Mosaic Mesh Mounting Molds below are used to hand place each small cut stone to form one-of-a-kind mesh mounted sheets.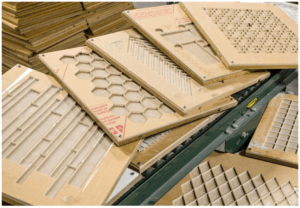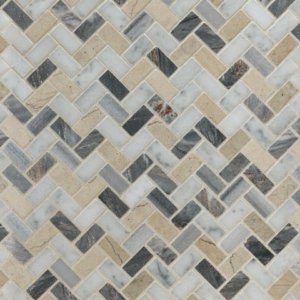 Water-jet mosaics are cut using this machine to achieve intricate designs with multiple stones.  Click HEREfor a look at the Artistic Tile waterjet patterns available.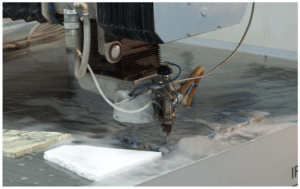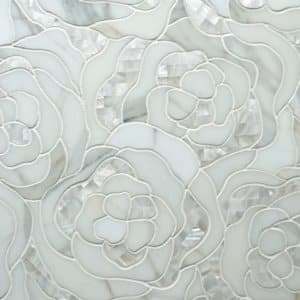 Would you like more information about using natural stone in your next project? Make an appointment ONLINE or call any of our 3 locations today!
Byrd Tile Distributors
3400 Tarheel Dr
Raleigh NC. 27609
919-876-5997
Byrd Tile Greenville
240 Forlines Rd
Winterville, NC. 28590
252-756-5997
Byrd Tile Wake Forest
1002 Durham Rd
Wake Forest, NC. 27587
984-365-8799