Outdoor Spaces Make the Difference
Sitting outside and enjoying a few minutes of fresh air is great.  But getting out and really enjoying your outdoor space is a totally different story. Patios, firepits, pizza ovens, walkways and even water fountains are becoming more and more popular .
Can tile be used outside in these areas??  The short answer is YES!
Porcelain paversmake a beautiful patio , walk way, or pool deck. They are thicker (1-1/4") than the standard porcelain tile, so they are much more resistant to the freeze-thaw cycle from the wide variety of temperatures we have in North Carolina. Porcelain pavers also offer a wide variety of looks that you can't get with concrete or concrete pavers.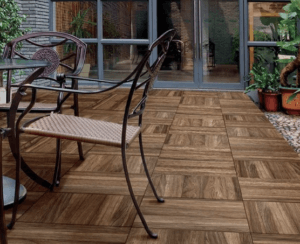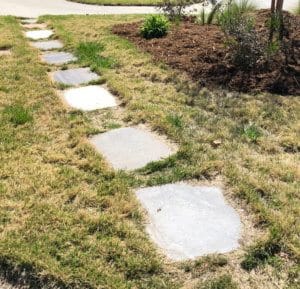 Ledgerstone panels can be used on any outdoor vertical surface such as an outdoor fireplace, planters, feature walls, or kitchen islands. They are made of a wide variety of natural stone and their small size ( 6"x24") makes them easy to install. They come in a variety of looks and styles from Modern Contemporary to Rustic.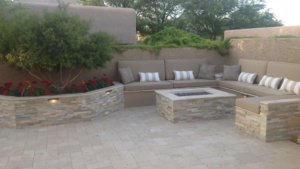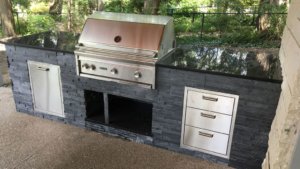 This infinity pool features a ledger stone surround and a porcelain pool deck.  For more examples of the exterior tile we carry, make an appointment today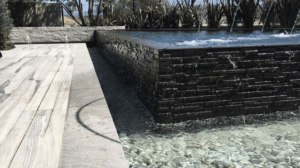 Pool Tilewater lines have come a long way from the 6×6 light blue tiles we grew up with.  They now come in an infinite variety of colors and designs. Glass Tiles and stone pebbles can also be used . Waterfall walls and fountains can be covered to make a beautiful focal point for your outdoor area!
For more information on what we have to offer, please visit our website or please call for an appointment in our showroom. We will be happy to show your around.