Updates That Add Value To Your Home
A home is a large investment.  You put your time and hard-earned money into making it comfortable and pleasant to live in.  It is also important to consider how any changes made will affect the potential return on your investment when the need (or desire) to move inevitably comes around.
Laura Burke, Principal Interior Designer of Burke Designs tells us "A room design will be up to date for 5-6 years. While a classic look will last beyond this, certain elements like paint and wallpaper are outdated within this time. Tile and flooring have a longer design life than these basics."
Best Life Online gives us some hints on changes that will add value to your home quickly.  Here are a few of our favorite selections:
Replace carpet with hard surface flooring such as tile, luxury engineered planks, or hardwood. Most potential buyers today are not fond of carpeting.  Changing out carpet for new flooring is a great update that ultimately pays for itself.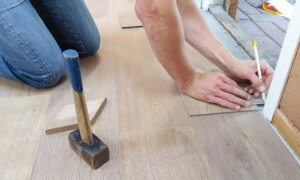 Building a patio in your backyard can instantly add appeal to your space.  An upgraded outdoor space adds a "room" onto the house with little investment.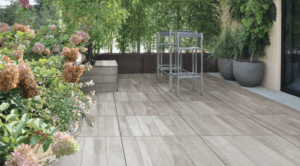 Re-grouting your bathroom tile can make your bathroom shine again in a pinch. Nobody wants to pull back a shower curtain and see black grime, and this is such an easy and inexpensive fix.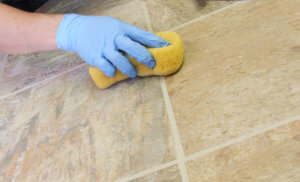 Upgrade your entry way:  the entryway can be a major selling point when it comes to potential buyers. "Does the lock work? Is it an inviting entry? Is the flooring fresh and up to date?  Is there chipping paint on the front door? Broken glass?" Make the first impressions of your home clean and memorable.
Be sure to consider that not all renovations are simply for increasing the value of your homeOf course, your enjoyment of the finished project is also important.   In the National Association of Realtors 2019 Remodeling Report, you will see that the "joy score" is pretty high for kitchens and bathrooms.
Joy score for renovations:     9.6/10 for Bathroom Renovations
10/10 for Kitchen Renovations
There are several factors to consider when planning a bathroom renovation for purposes of increasing your home's value.  In an article for August 2019, Moving.com  says that a mid-range renovation will provide a higher return on your investment.  It is not necessary to gut your existing bathroom to increase the value, though…simply changing tile and flooring will do wonders.  Consider adding a heated floor system with a Wi-fi temperature control as an upgrade for an extra "ommph".  Any improvements to the technology of your home are an added bonus.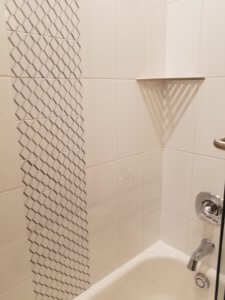 Kitchen renovations are much the same.  Think about what could be done for your needs, as well as to increase the value of your home. The kitchen accounts for 10 – 15% of the value of your home.  Taking this into consideration, you may not want to put that much expense into a kitchen renovation.  What gives instant appeal at a lower price?  Consider adding or updating your current backsplash.  Add a focal point above the cooktop.  Update the floor as well.  Fresh, clean floors are an eyecatcher!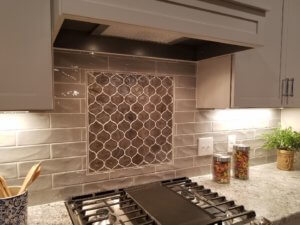 We look forward to serving you in the near future.
Raleigh 919-876-5997
Winterville 252-756-5997
Wake Forest 984-365-8799