School has started. The temperatures have begun to cool in the early-morning hours, and it's beginning to get dark out, sooner. Wrapping up August and entering September, there is one thing on many people's minds…FALL! With Fall comes beautiful colors, perfect outdoor weather for sitting around the campfire, and being able to enjoy nature's beauty again without it being too hot.
If you're one to enjoy nature, then you're probably one who enjoys hardwood. Unfortunately, though wood has been a favorite flooring material for centuries, issues with scratching and vulnerability to water damage have had people steer clear of the natural material and progress towards various tile options instead.
Thankfully, there's a trend that has hit – and it doesn't look like it is going to fade anytime soon.
We're talking about wood look porcelain tile.
Wood Look Porcelain Tile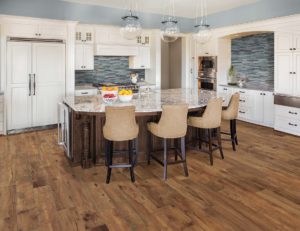 The technology and creativity within factories has advanced to the point that wood-look tiles are now created with authenticity and beautifully. At first glance, one wouldn't even be able to tell the difference between real hardwood and its porcelain cousin.
"Vintage Honey Porcelain" is a wood look porcelain tile, shown here on the left. Look how much like authentic hardwood it looks.
Homeowners and businesses can have the beauty of wood without the headaches of true hardwood maintenance.
Just like you would find in nature, Byrd Tile offers a broad selection of wood look porcelain tile, representing the variety of looks that occur in the real world.
Looking for a darker option? No problem. At Byrd Tile, we offer a variety of colors and shades to meet your design needs:
Vintage Dark Wood Look Porcelain Tile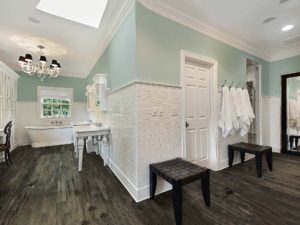 Vintage Cream Wood Look Porcelain Tile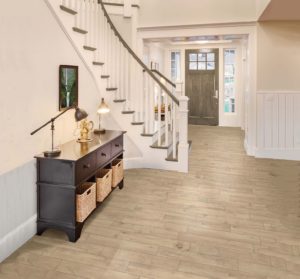 Vintage Grey Wood Look Porcelain Tile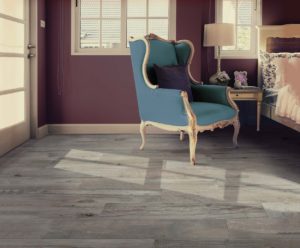 These are just some of the wood look styles we offer. To view more, visit our tile products page, or set up a design consultation with one of our talented designers today.